Dialogue by Design: Experimental Platforms for Intimate Conversations




November 2010-March 2011
Saturday, November 20, 2pm
Conversation Matter: An Open Forum
Organized by poet Lori Brack, with an installation response by artist May Tveit. Small group conversations on provocative and timely topics. Tveit's installation extended these conversations in the gallery.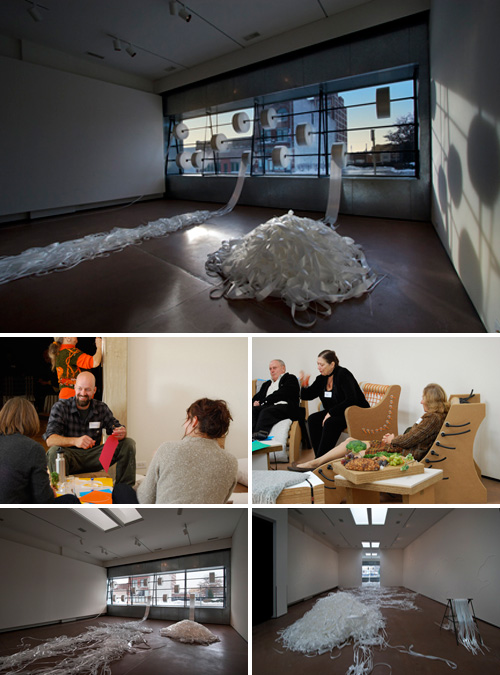 Saturday, December 11
An Evening of Warming
Bathtub tarot, music, film and more organized by Lacey Wozny and collaborators.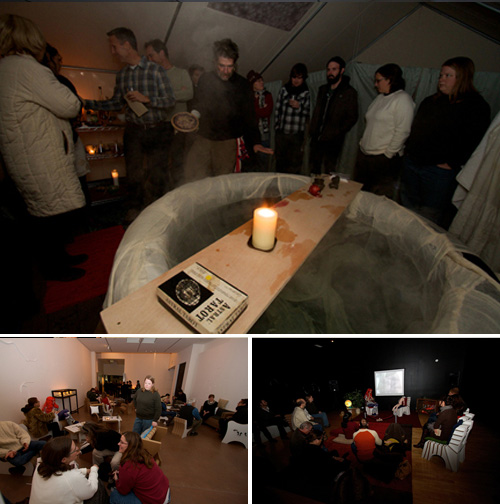 Wednesday, December 15
Evening with Rob Walker
An evening of ideas with The New York Times Magazine "Consumed" columnist.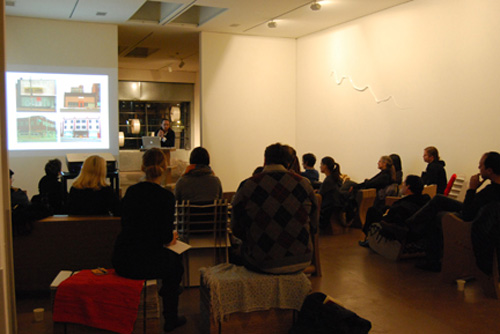 February 25-26
The Imaginative Reinvention of Education
Symposium combining theory and performance, organized by Julia Cole.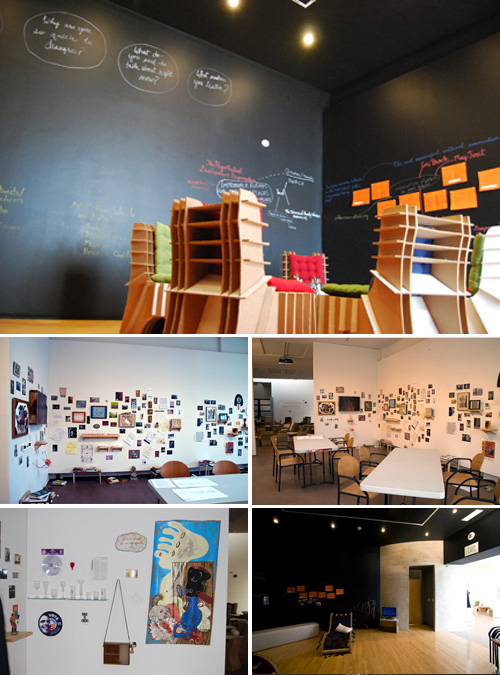 March 11-13
Art Criticism Workshop
Led by Art Papers Editor-in-Chief Sylvie Fortin.