HELLO, GOODBYE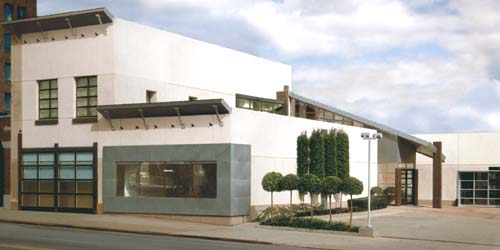 GRAND ARTS: 1995 - 2015

Founded by Margaret Silva and Sean Kelley in 1995, Grand Arts — a contemporary art project space in Kansas City, Mo. — quietly but radically tested the limits of institutional and artistic support for nearly two decades. In helping more than 120 national and international artists realize projects considered too difficult, provocative or complex to attract funding and support otherwise, the gallery achieved insider fame and deep-seated respect as a bastion of generosity and risk. 

These projects often took years to produce, from concept to realization, and Grand Arts' full-time staff tended to each phase of the process — in research, design, fabrication, programming, publicity and helping to facilitate connections for the artist and "next lives" for the work. Facilities included a 4,000-square-foot fabrication studio, exhibition spaces, offices and an on-site apartment available for visiting artists. 

Following exhibition, work belonged solely to the artist. 

Grand Arts closed its doors in fall 2015. In 2016, Fathomers — a new organization born from Grand Arts — was launched in Los Angeles by Stacy Switzer, Lacey Wozny, Eric Dobbins and Annie Fischer, with founding board members Glenn Kaino, Margaret Silva and Andrew Torrance. For more information, please visit www.fathomers.org.