Have a look at these exciting photos of IOU/USA by John Salvest during its installation in Memorial Hill Park. The sculpture was on view 24 hours a day from September 2 – October 16, 2011.
All images and captions by the artist. Click to enlarge the images.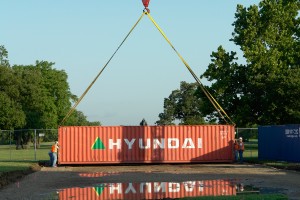 First 40' container is placed after site at Penn Valley/Memorial Hill Park is surveyed, excavated and leveled.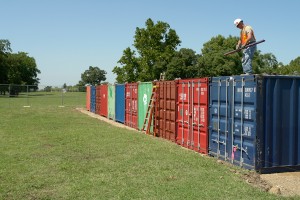 The first course is carefully placed. The integrity of the structure is dependent upon a level foundation.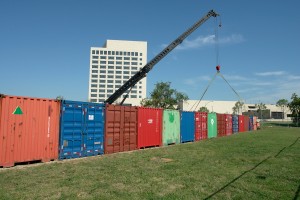 Completion of first course with Federal Reserve Bank of Kansas City in the background.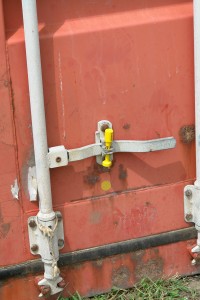 As per Federal Reserve requirements, each container is inspected, recorded and locked in the presence of Reserve security officers.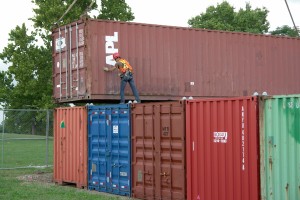 Grand Arts' E.J. Holland helps get the second row started.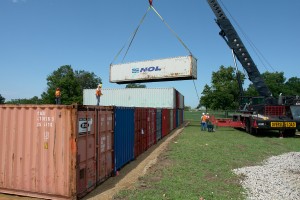 Belger Cartage crane crew setting an NOL container.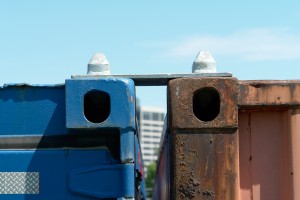 Corner connectors secure each container to another.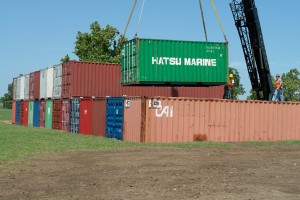 20' containers are used to account for textual discrepancies between the IOU and USA sides.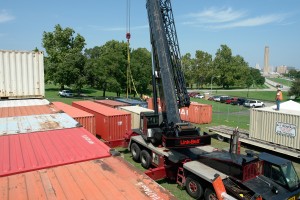 With World War I Memorial in background, the crane operator picks a container from the staging area.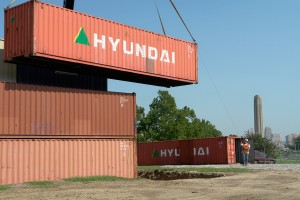 A Hyundai container finishes out the third level.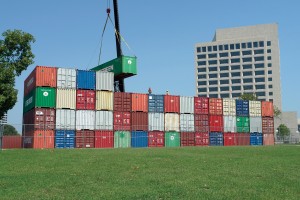 Looking from the west, the project begins to assert its presence before the Federal Reserve building.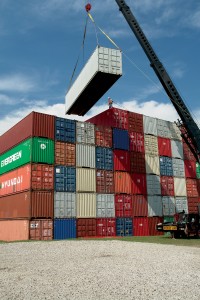 As the structure rises, its message slowly reveals itself.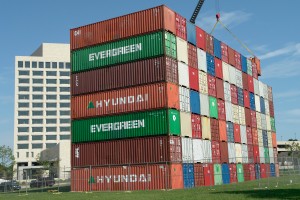 The final course nears completion.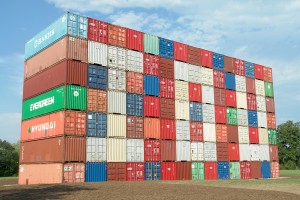 View of IOU/USA as it is approached from the Federal Reserve Bank of Kansas City.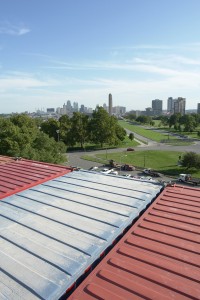 View of the War Memorial and downtown Kansas City from atop IOU/USA.