On Saturday, March 23, we invited the great Timothy "Speed" Levitch to lead a tour of Anthony Baab's exhibition "A Strenuous Nonbeing." If you know Speed or his work, you know that this would not be your average tour. Speed used the opportunity to bring attendees into "the land of the liminal" where Baab's work lives.
In an interactive workshop with Baab's work as a springboard, participants listened to Speed's musings on "the inbetween" as fodder to create visual poems using a variety of materials. The visitors took to the task with gusto, creating some interesting work of their own in the process!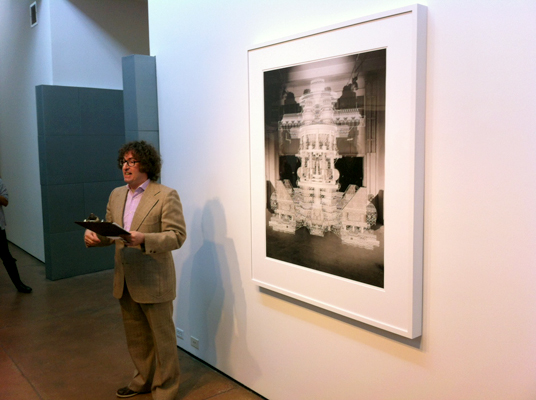 Speed Levitch regales visitors with his thoughts on Anthony Baab's clod paerati.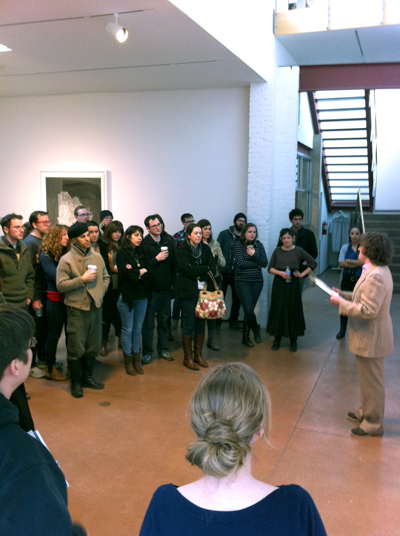 Despite the weather the crowd was pretty thick, topping out around 40 participants!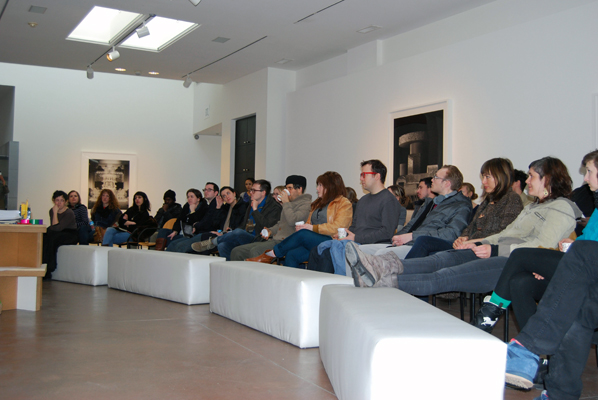 Visitors listening to Speed waxing philosophical about Anthony's work and the concept of "the liminal."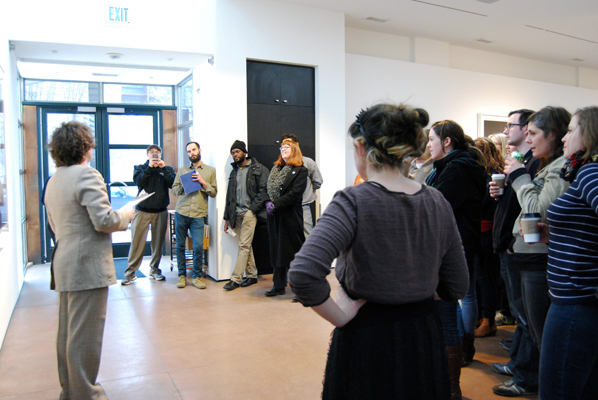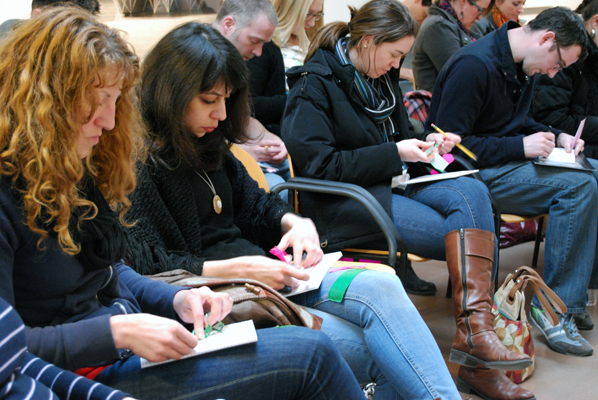 Workshop participants using materials at hand to create visual poems.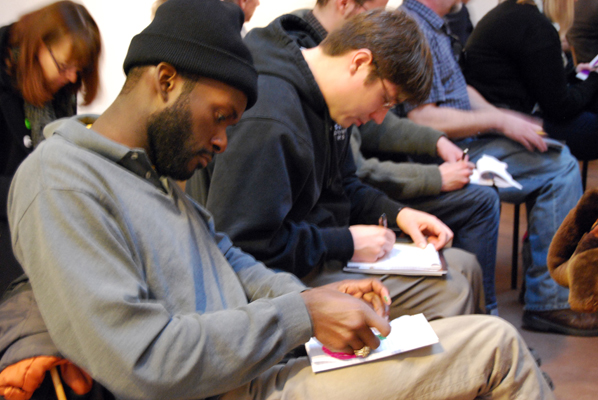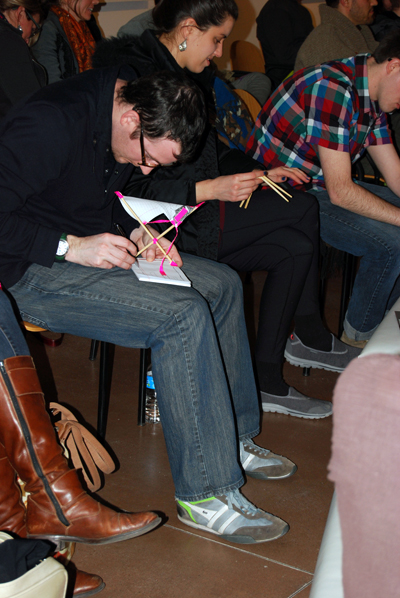 Participants responded to the task in various ways, often bringing their poems into the third dimension.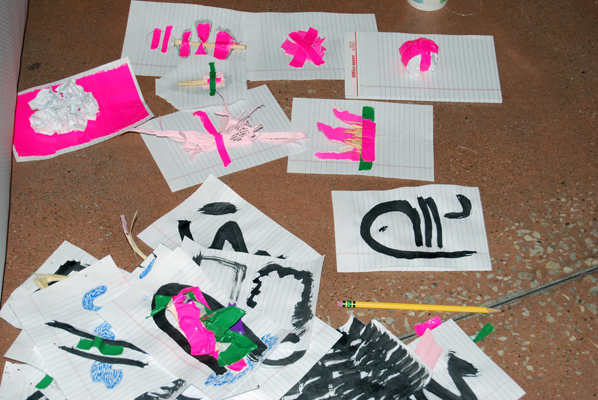 A sampling of the diverse approaches used by the participants.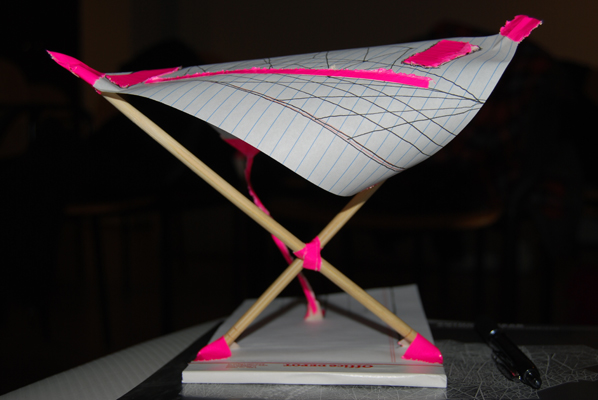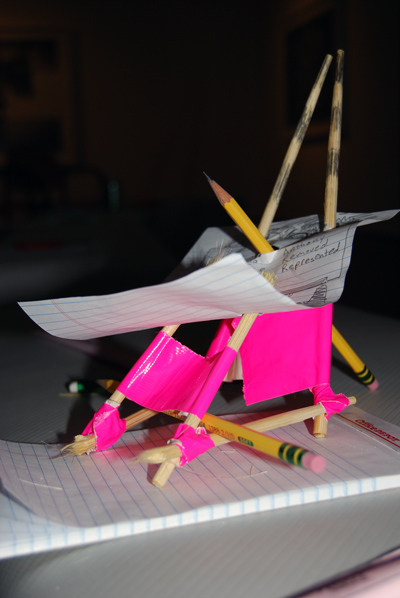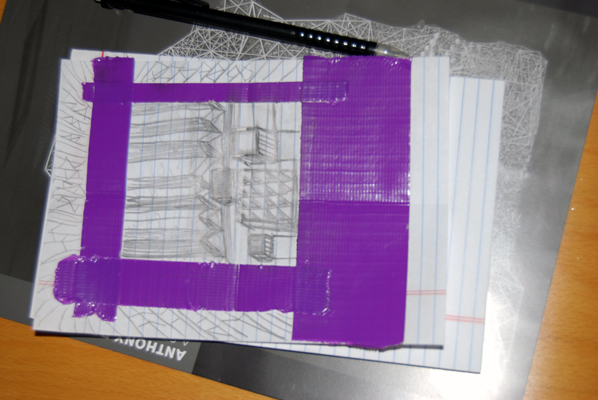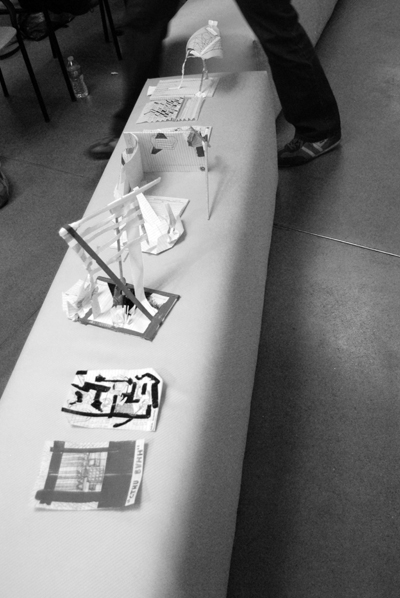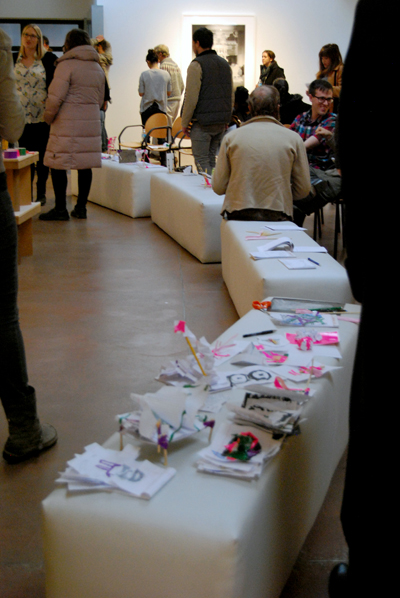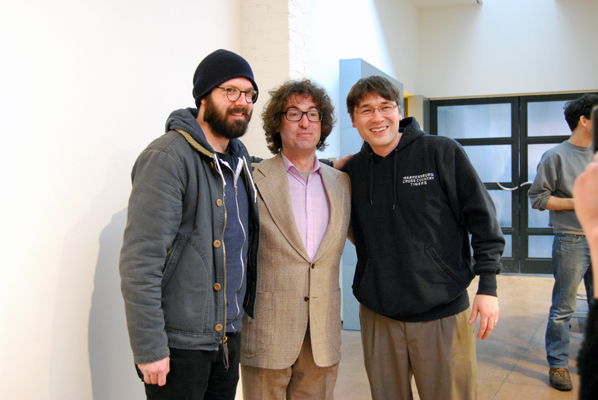 Left to right: Artist Anthony Baab, Timothy "Speed" Levitch, and workshop participant.