Productive Antagonism

Rhei in collaboration with Grand Arts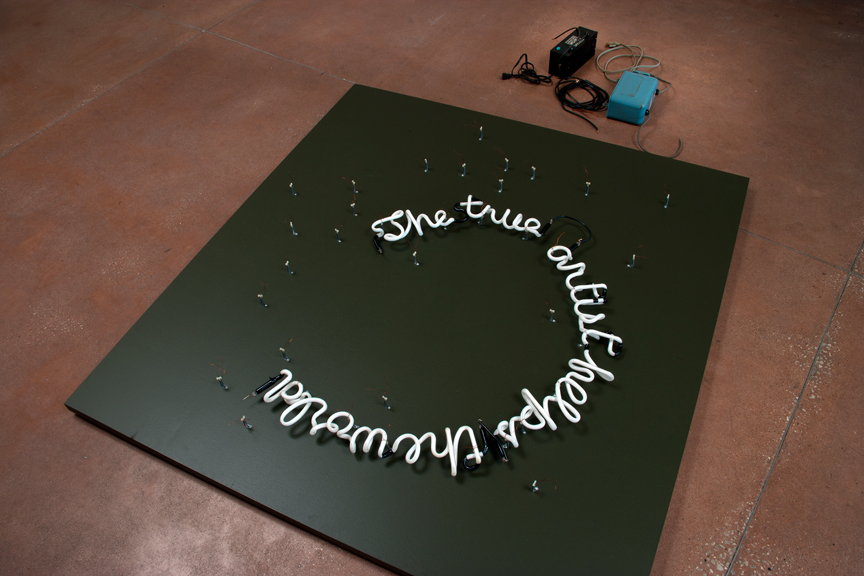 Grand Arts welcomed the researchers of Rhei for a two-week residency in spring 2011. Rhei describes itself as "a research studio leveraging contemporary art methodologies to orient, inform
 and inspire specialists in other industries." Rhei is both an entrepreneurial venture and a conceptual art project. Its research services are bespoke, anonymous*, and discreet. Consultation begins with articulating a problem, identified either by the client or in collaboration with Rhei. Once the problem is defined, Rhei's researchers work quickly and collaboratively within a set time-frame to create an on-line body of research. The research is not a solution to the problem—rather, it offers an "original context from which to proceed."
While in residence at Grand Arts, Rhei offered to help define and research a problem that would be of special interest to us—perhaps related to our curatorial program or to the organization as a whole. At the time, Grand Arts was deeply engaged in process of attempting to secure city permits for John Salvest's IOU/USA, which would be sited on park land directly across the street from the Kansas City Federal Reserve Bank. Having already encountered some challenges at this stage, the question of how best to advance toward our goal of realizing IOU/USA in the park was a natural fit for Rhei's services. With Salvest's participation, we asked Rhei to help contextualize and strategize Grand Arts' role in the permissions process. Rhei suggested four possible problems to explore:
1: Productive antagonism
2: Respect for illegitimate authority
3: Instruments for discourse between parties in conflict
4: Minimal viable neighbor (What constitutes a good neighbor at the most basic level?)
Together, we arrived at "Productive Antagonism" as the theme for Rhei's research. You can access Productive Antagonism here:



Salvest and Grand Arts won approval from the Kansas City Board of Parks and Recreation for IOU/USA in June, 2011. The project was on view in Penn Valley Park September 2 – October 16, 2011.
Rhei also produced an object within the short span of its residency. The work, titled Presented Asset #3 (ID 892) is based on an image of Bruce Nauman's The True Artist Helps the World by Revealing Mystic Truths (Window or Wall Sign) as photographed during the installation at the Philadelphia Museum of Art in 2006.
*(the identities of researchers are not revealed)